Piala Menteri Wilayah Persekutuan
KUALA LUMPUR, Feb 3, 2023 - (ACN Newswire) - In conjunction with the Hari Wilayah 2023 celebrations, Kuala Lumpur City FC, Asia's second-best team in the AFC Cup last year, will be organising the Piala Menteri Wilayah Persekutuan (PMWP) for the third time running, this Saturday, February 4, 2023, at the Kuala Lumpur Football Stadium in Bandar Tun Razak, Cheras.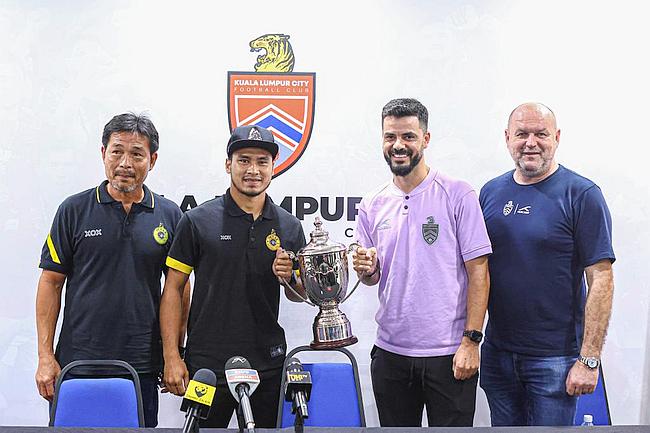 Perak FC Coach Datuk Lim Teong Kim, Perak FC Captain Wan Zack Haikal, KL City FC Coach Bojan Hodak and KL City FC Captain Paulo Josue [L-R]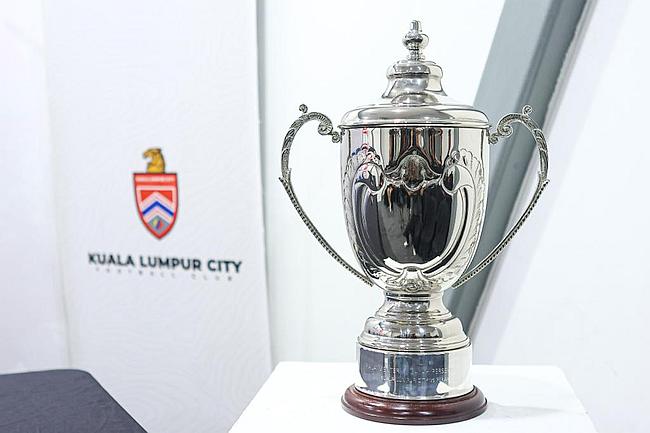 Piala Menteri Wilayah Persekutuan (PMWP) Trophy


First held in 2021 when KL City was crowned as inaugural winners, edging neighbours Selangor on penalties following a scoreless draw, the PMWP has evolved into an annual affair of the City Boys' highest profile pre-season friendly towards the start of their Malaysian League campaign. The coveted trophy made a short hop to Seremban in 2022, after the southerners ran out 2-0 victors against the severely weakened home team, then ravaged by the ill effects of the Covid-19 virus.
For this year's edition, KL City will be hosting a rejuvenated Perak side, led by the no-nonsense Lim Teong Kim (newly minted Datuk), who is into his first foray as a head coach of an M-League outfit. The match at 9.00 pm, may also see the KL-ites parading their new signings, Herlison Caion, Tchetche Kipre, Patrick Reichelt, Sebastian Avanzini, Matko Zirdum, Nazirul Naim, on loan Firdaus Saiyadi and welcome back the return of Sean Giannelli, in a bid to regain the trophy for a renewed tenure in the capital.
Away from the pitch, the action is set to be even grander than ever, with performances by artiste Dasha Logan, Selayang Hong Teck Sports Association Lion Dance acrobatic troupe, a showcase of exotic four-wheelers by Supercargang, HNDRD's sale of the Insta-famous City Boys t-shirt as well as the start of their sales discount for last season's Home & Away Regular Edition kit (from RM89 to RM67). Amidst all this, several F&B operators would be present to spice things up and whet your appetite at the 'fan walk' with their selection of fulfilling quick bites. Additionally, KL City's new Corporate Social Responsibility (CSR) partner MAAedicare Charitable Foundation will be doing its bit for the city folks by providing free essential health screening vouchers to the first 500 fans who purchase tickets to this match. All match attendees may choose to receive free SIMpacks by ONEXOX worth RM10 inclusive of RM5 credit and 18GB of data.
Tickets for the match will only be sold physically, and go on sale at the venue (Ticket Counter B) this Saturday, from 10 am onwards, at a heavily subsidised price of RM1 per pax (strictly cash). Each transaction is limited to a maximum purchase of 5 tickets only.
For fans who cannot attend, Astro will be broadcasting this match live over their Astro Arena network on channel 801 from 9.00 pm.
See you this Saturday, February 4, 2023, at 9 pm in the Kuala Lumpur Football Stadium, for the Piala Menteri Wilayah Persekutuan 2023: KL City Vs Perak!
Kuala Lumpur City FC:
https://kualalumpurfootball.com/